46th Underwater Mining Conference
September 24, 2017

-

September 29, 2017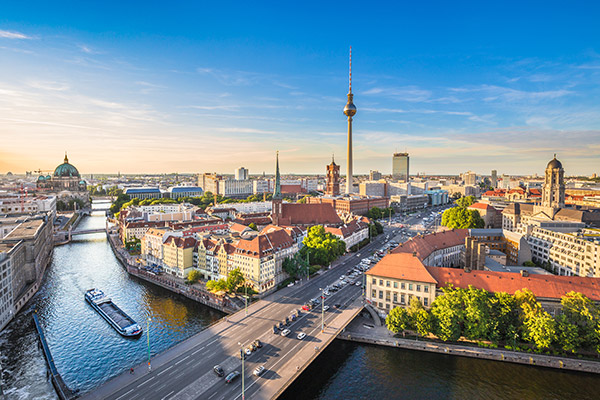 46th Underwater Mining Conference
September 24 through 29, 2017
Federation of German Industries (BDI)
Breite Straße 29
Berlin, Germany
The 46th Underwater Mining Conferenc is presented by the International Marine Minerals Society in partnership with the University of Hawai'i, and the DeepSea Mining Alliance (DSMA). We will continue the well-tested format of the conference, which brings together world leaders from government, academia and industry to exchange information and ideas on underwater mining.
Our technical focuses in 2017 are the economical, technological and environmental aspects of cooperative solutions for future deep-sea mining. It will be an exciting conference for the next commercial, technological and environmental developments regarding deep-sea minerals, deep-sea mining and metallurgical processing of marine mineral resources.
The Hilton Berlin has been selected to provide participants with comfortable and convenient (walking distance to BDI meeting venue) accommodation. The block of single or double rooms are only available until July 31, 2017.
The conference will start at the Hilton Berlin on Sunday, September 24, with an evening registration and reception. Following will be two days (September 25 and 26) of technical and poster sessions at the Federation of German Industries (BDI). Concurrent to the September 26 session will be a special tour for spouses and guests only. That evening will be the UMC Banquet at the Hilton Berlin. Geotechnical Field Tours will commence thereafter from September 27 through 29, 2017.
At the Berlin venue, UMC will sponsor a closed meeting of the International Seabed Authority (ISA) Contractors with seabed claims to deposits of polymetallic nodules in the deep ocean beyond national jurisdictions. ISA Secretary General Michael Lodge will chair the meeting. We hope Secretary General Lodge and the Contractor representatives will take advantage of the opportunity also to attend the UMC Technical Sessions and Geotechnical Field tours with the rest of the UMC participants.
Mark your calendars to join us in Germany. Berlin, the German capital, has about 3.5 million inhabitants and it covers 892 square kilometres, nearly nine times the size of Paris. There are more than 180 kilometres of navigable waterways within Berlin. Berlin has the world's largest universal museum stands in the heart of the city. The renovation and reorganization of the Museum Island with its five monumental buildings belongs to the UNESCO World Heritage Sites since 1999 and it is post-war Germany's most ambitious cultural project.
Key Deadlines
Call for Papers (abstract submissions): May 31, 2017
Hilton Berlin Hotel Registration: July 31, 2017
Conference Registration: Details and deadline July 31, 2017
Key Dates
September 24 (Sunday): 19:00–21:30
Hilton Berlin
Evening registration and reception
September 25 (Monday): 09:30–17:30
Federation of German Industries (BDI)
First conference day (technical session I)
September 26 (Tuesday): 09:30–17:30
Federation of German Industries (BDI)
Second conference day (technical session II)
(concurrent Spouses Only special tour)
September 26 (Tuesday): 19:00–21:30
Hilton Berlin
UMC banquet
September 27 (Wednesday)
Hilton Berlin
Contractors Meeting (closed)
September 27–29 (Wednesday–Friday)
Departing from Hilton Berlin in the afternoon on Sep. 27
Returning to the Berlin in the late afternoon on Sep. 29Interested participants may choose 1 of 2 geotechnical field tours:

Field Tour Option I with Dr. Peter Haibach of Free University
Destinations may include Rammelsberg, Goslar, Harz/Lower Saxony, Stowing Mine Bleicherode, and Sollstedt/Thuringia.
Field Tour Option II with Dr. Thomas Kuhn of BGR (maximum 20 persons)
Destinations may include University of Resources, Technical University, Freiberg/Saxony, Silver Mine "Reiche Zeche", and tin mining area in the Ore Mountains.
Important Updates and Forms
Conference Contacts
Technical Program Chair
Dr. Robert Goodden, President
International Marine Minerals Society
Technical Program Co-Chairs
Professor Andrea Koschinsky
Technical Program Host
DeepSea Mining Alliance (DSMA)
Conference Coordinator
Karynne Chong Morgan
University of Hawai'i
1000 Pope Road, MSB 303
Honolulu HI 96822
Tel: +1 808.956.5095
Mobile: +1 808.295.9418