6th International Symposium on Chemosynthesis-Based Ecosystems (CBE6)
August 27, 2017

-

September 1, 2017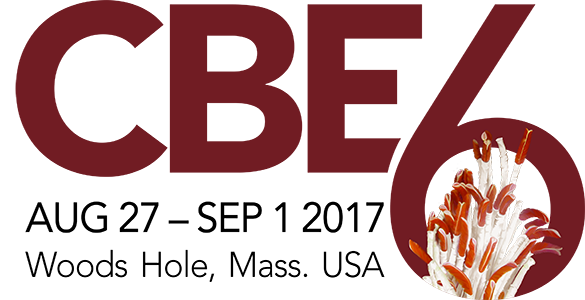 Please join Woods Hole on beautiful Cape Cod to celebrate the 40th anniversary of the discovery of deep-sea hydrothermal vents at the Galapagos Spreading Center in 1977. This has forever changed our perception of life on Earth and has sparked a new line of research to investigate the role of chemosynthesis in various ecosystems, from cold seeps and organic falls to the extensive oxygen deficient zones of the oceanic water column. The discovery of deep-sea hydrothermal vents 40 years ago has thrust the process of chemosynthesis into the limelight. However, it is only more recently that chemosynthesis has been identified to be an important driver for many environmentally relevant processes on a global scale.
CBE6 represents the 6th iteration of a successful symposium series that started back in Funchal, Madeira, Portugal in 1997 and has since been held in Brest, France (2001), San Diego, USA (2005), Okinawa, Japan (2009), and most recently in Victoria, BC, Canada (2013), ever broadening in scope from an initial focus on the biology of deep-sea hydrothermal vents.
We look forward to hosting an exciting meeting that will highlight the newest discoveries and developments in studying chemosynthesis-based ecosystems and their societal relevance, while at the same time also evoking the early days of deep-sea vent discovery – in a way connecting the past with the present, with a glimpse into the future!
The program will be as diverse as the ecosystems being studied, and will include topics such as biogeography, biogeochemistry, chemosynthetic habitats and society, community structure and dynamics, evolution and evolutionary history, metapopulation and metacommunity (including connectivity and resilience), microbiology, physiology and adaptation, symbiosis, and trophic interactions, including chemosynthetic energy transfer.