Webinar: New Guidance for Standardized Deep Sea Observations
May 3, 2017 @ 12:00 pm

-

1:00 pm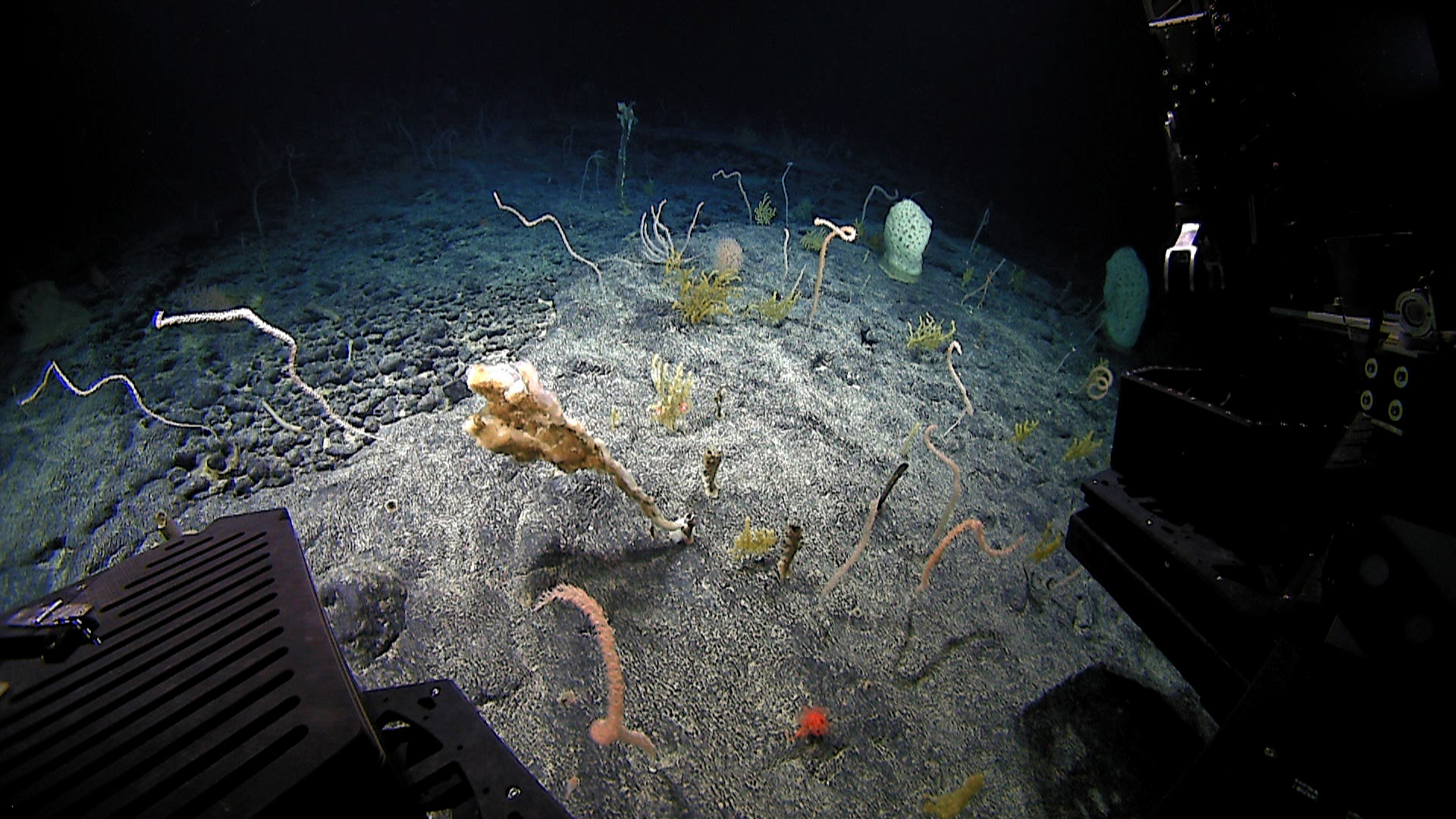 Presenter(s): Rachel Bassett, Biologist, NOAA/NCCOS Deep Coral Ecology Lab. Presenting from NOAA's NCCOS/CCFHR Large Conf. Room in Charleston, SC
Sponsor: NOAA's National Ocean Service Science Seminar; seminar co-hosts are Tracy.Gill@noaa.gov and Greg.Dusak@noaa.gov
Remote Access: Mymeeting webinar uses phone for and internet. Audio is only available over the phone: dial toll-free from US or CAN: 1-877-708-1667. Enter code 7028688#
For the webcast, go to http://www.mymeetings.com Under "Participant Join", click "Join an Event", then add conf no: 744925156. No is code needed for the web. Be sure to install the correct plug?in for WebEx before the seminar starts – the temporary plugin works fine.
About
The Coastal and Marine Ecological Classification Standard (CMECS) is a comprehensive, standard terminology published in 2014. The Standard is intended to unify habitat classification efforts, in order to allow for broader integration and comparison of data. The standard is well-developed, but not been tested extensively in the deep sea. NOAA has set a milestone to adopt best practices and standards, such as CMECS, within NOAA's Integrated Ocean & Coastal Mapping Program since 2013, so there is a timely need for guidance directed toward the deep-sea research community about how to apply this standardized methodology. This presentation summarizes the findings from a short research project that engaged field teams during three deep-sea benthic surveys in the US Pacific in 2015, including telepresence cruises in California and Hawaii. The researchers conducted post-cruise analyses to process images from surveys aboard NOAA Ship Okeanos Explorer, E/V Nautilus from Ocean Exploration Trust, and R/V Shearwater from the NOAA Office of National Marine Sanctuaries. Thirty-two remotely operated vehicle dives and more than 6,400 still images were analyzed using a simple CMECS annotation. The study considered three of the four CMECS components geoform, water column, and substrate.
About the Speaker
Rachel received her B.S. in marine biology and her M.S. in Environmental Studies both from the College of Charleston. During her master's work she completed an internship at the SC Department of Natural Resources where her focus was on conservation biology, specifically fisheries management and marine protected areas. She is passionate about anything that will help protect ocean resources.