World Ocean Summit 2018
March 7, 2018 @ 2:00 pm

-

March 9, 2018 @ 5:30 pm

The Economist Events' fifth World Ocean Summit will be held in Mexico, on March 7th to 9th 2018 and will expand into a wider, more ambitious World Ocean Initiative focused on five pillars: sustainable fisheries, pollution, climate change, finance and technology. Their aim is ambitious: to deepen our engagement with the private sector and particularly private capital's involvement with the ocean. At the World Ocean Summit 2018, you will:
Meet with impact investors, decision-makers, government officials, and leaders in environmental, social and corporate governance (ESG) who can drive scalable, sustainable investment in the ocean.
Define investment frameworks, with the ocean community, for scaling responses in the areas of plastics and pollution, sustainable fisheries and climate change.
Build strategic partnerships with the public and private sectors to build sustainable best practices within your organisation, country or industry, and lead change.
What's new for 2018?
An extension of the Word Ocean Summit 2017, deepening on the issue of financing
Focus on measurement providing accountability of blue initiatives in the areas of fisheries, pollution and climate change
The first business case of the blue economy that drives discussions on investments and growth in the blue economy
Featured speakers include:
Luis​ ​Guillermo​ ​Solís,​ ​president,​ ​​Costa​ ​Rica
Guðni​ ​​ ​Jóhannesson,​ ​president,​ ​​Iceland
Enrique​ ​Peña​ ​Nieto,​ ​president,​ ​​Mexico
Erna​ ​Solberg,​ ​prime​ ​minister,​ ​​Norway​ ​​(via​ ​live​ ​video)
Tarsicio​ ​Granizo,​ ​minister​ ​of​ ​environment,​ ​​Ecuador
Arif​ ​Havas​ ​Oegroseno,​ ​deputy​ ​coordinating​ ​minister​ ​of​ ​maritime​ ​affairs,​ ​​Indonesia
Vidar​ ​Helgesen,​ ​minister​ ​of​ ​climate​ ​and​ ​environment,​ ​​Norway
Beth​ ​Christensen,​ ​professor​ ​and​ ​director​ ​of​ ​environmental​ ​studies​ ​programme,  Adelphi​ ​University
Dagmar​ ​Nelissen,​ ​senior​ ​researcher​ ​and​ ​consultant,​ ​​CE​ ​Delft
Geir​ ​Molvik,​ ​chief​ ​executive​ ​officer,​ ​​Cermaq
Michael​ ​Eckhart,​ ​managing​ ​director​ ​and​ ​global​ ​head​ ​of​ ​environmental​ ​finance,  Citigroup
Werner​ ​Hoyer,​ ​president,​ ​​European​ ​Investment​ ​Bank
Jonathan​ ​Taylor,​ ​vice-president,​ ​​European​ ​Investment​ ​Bank
Matthew​ ​Arnold,​ ​managing​ ​director​ ​and​ ​global​ ​head​ ​of​ ​sustainable​ ​finance,  JPMorgan​ ​Chase​ ​&​ ​
Gary​ ​Gysin,​ ​chief​ ​executive​ ​officer,​ ​​Liquid​ ​Robotics,​ ​A​ ​Boeing​ ​Company
Alf-Helge​ ​Aarskog,​ ​chief​ ​executive​ ​officer,​ ​​Marine​ ​Harvest
Sylvia​ ​Earle,​ ​president​ ​and​ ​chairman,​ ​​Mission​ ​Blue
Claus​ ​Fuglsang,​ ​senior​ ​vice-president,​ ​research​ ​and​ ​technology,​ ​​Novozymes
Alexandra​ ​Cousteau,​ ​senior​ ​advisor,​ ​​Oceana
Carter​ ​Ries​ ​and​ ​Olivia​ ​Ries,​ ​co-founders,​ ​​One​ ​More​ ​Generation
Francisco​ ​Saraiva​ ​Gomes,​ ​chief​ ​executive​ ​officer,​ ​​Pontos​ ​Aqua​ ​Holdings
Rolando​ ​Morillo,​ ​vice-president,​ ​sustainability​ ​and​ ​impact​ ​group,​ ​​Rockefeller​ ​&​ ​Co
Martyn​ ​Parker,​ ​chairman,​ ​global​ ​partnership,​ ​​Swiss​ ​Re
Darian​ ​McBain,​ ​global​ ​director​ ​of​ ​sustainable​ ​development,​ ​​Thai​ ​Union
Peter​ ​Thomson,​ ​special​ ​envoy​ ​for​ ​the​ ​ocean,​ ​​United​ ​Nations
Richard​ ​Branson,​ ​founder,​ ​​Virgin​ ​Group​​ ​(via​ ​live​ ​video)
John​ ​Haley,​ ​chief​ ​executive​ ​officer,​​ ​Willis​ ​Towers​ ​Watson
Audrey​ ​Azoulay,​ ​director-general,​ ​​UNESCO  Paula​ ​Caballero,​ ​global​ ​director,​ ​climate​ ​programme,​ ​​World​ ​Resources​ ​Institute
Margaret​ ​Leinen,​ ​director,​ ​Scripps​ ​Institution​ ​of​ ​Oceanography,​​ ​University​ ​of  California,​ ​San​ ​Diego
Timothy​ ​Gordon​ ​,​ ​marine​ ​biologist,​ ​​University​ ​of​ ​Exeter
Ove​ ​Hoegh-Guldberg,​ ​director,​ ​Global​ ​Change​ ​Institute,​​ ​University​ ​of​ ​Queensland
Paul​ ​Jardine,​ ​executive​ ​vice-president​ ​and​ ​chief​ ​experience​ ​officer,​ ​​XL​ ​Catlin
Roz​ ​Savage,​ ​senior​ ​fellow,​ ​Jackson​ ​Institute​ ​for​ ​Global​ ​Affairs,​ ​​Yale​ ​University
Rana​ ​Kapoor,​ ​managing​ ​director​ ​and​ ​chief​ ​executive​ ​officer,​ ​​YES​ ​BANK
For event updates, please follow the Summit on Twitter via @Economist_WOS with the hashtag #OceanSummit
Registration:
Saver rate:US$2,520 (available until February 9th)
standard rate: US$2,800
More about the Summit:
The ocean is in trouble. Across the world, humans have effected dramatic change upon the seas. One thing is certain: our current course is unsustainable. Yet the ocean remains a vital resource with the potential to generate enormous economic growth. Balancing human activity with the long-term health of the ocean is essential.
The last year has been a decisive one for the ocean. In June the United Nations held its first conference on the ocean to discuss the implementation of an ocean-specific sustainable development goal. The COP23 climate change meeting presented an opportunity to usher in swifter and more ambitious action than we have seen so far. Companies, governments and individuals have made commitments to the ocean—many of which were unveiled at the World Ocean Summit 2017.
If 2017 was the year of big promises, 2018 must be about delivery. The World Ocean Summit, the most diverse and important global gathering on the ocean, will bring together political leaders and policymakers, heads of global business, scientists, NGOs and multilaterals for a frank and future-oriented discussion on how to turn these pledges into reality. Which initiatives have borne fruit, and which require reassessment? How can government and industry turn pledges into reality?
Since 2012 the World Ocean Summit has sought to focus the sometimes divergent perspectives of business, government and civil society on how we use our troubled seas. In 2018 the World Ocean Summit will expand into a wider, more ambitious World Ocean Initiative. Its vision will be of an ocean in robust health and with a vital economy; its goal to accelerate the transition to sustainable use of the ocean.
Why attend
World Ocean Summit convenes more than 360+ global leaders from government, industry, multilateral organisations, the scientific community and civil society for a constructive and solution-focused dialogue.
Featured topics
Sustainable seafood
Ocean finance
Marine debris
Blue economy clusters
Ocean governance
Technology and the ocean
Questions we'll answer
What will SDG14, which pledges to "conserve and sustainably use the oceans, seas and marine resources," mean for businesses operating in the ocean?
How can government and industry turn pledges on the ocean into reality?
How can sustainable investment in the ocean be scaled to the size of the 'green' investment market?
What role can 'blue economy' clusters play in driving progress on the ocean?
What new technologies are enabling progress and driving investment in the ocean?
What climate-related risks are businesses operating in the ocean exposed to, and how can they manage these risks?
Which businesses and industries are having the most success in preserving the ocean environment while improving their profitability? How do they do it?
What might a plastic control plan look like?
Speakers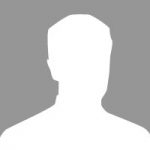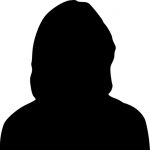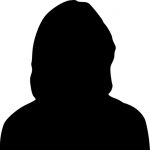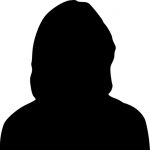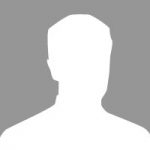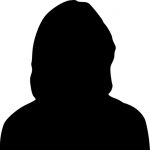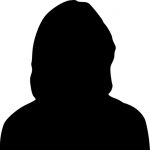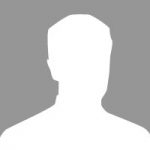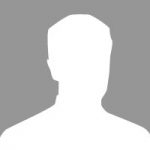 Agenda
11:00 AM

Conference registration; networking lounge open
2:00 PM

Blue economy workshops—by invitation or pre-registration

Blue economy finance guidelines

According to the WWD, the Blue Economy, or "the economic benefit and value we realize from the Earth's oceans and coastlines," is estimated to generate US$2.5 trillion per year from fishing and aquaculture, shipping, tourism, and other activities. But how is this economy best developed and regulated? Join us for a stimulating workshop that assesses the economic risks and impacts associated with the Blue Economy and underscores the importance of establishing a sound investment framework to support the world's rapidly declining marine resources.

CEOs' guide to saving the oceans

The case for protecting our oceans is as much a matter of the environment, as it is of economics. Hear from leading CEOs on how they're seizing opportunities to improve the ocean's health, and their bottom line.

Blue economy clusters
4:30 PM

Spotlight on science: Big data, machine learning and the science of being understood

The latest thinking on the state of the ocean, and the ocean science we can look forward to in 2018 and beyond, including tipping points and planetary boundaries, and the impact of changes in the cryosphere. Big data, machine learning, innovative computational analysis: new tools and methods are helping unlock our understanding of complex ocean systems, potentially transforming ocean science. Sharing and translating these advances, particularly with policymakers, will require creativity too. During the Summit we will highlight exciting new science and technology in our Sizzle sessions.
6:00 PM

Opening cocktail reception
8:00 PM

Moonlight cinema: The Economist Films
Venue
Fairmont Mayakoba Riviera Maya is located at Playa del Carmen in Mexico (40mins by car from Cancun airport or 1h30 mins by car from Cozumel International Airport). To book your accommodation at the preferential rate (Basic King and Queen rooms: US$239/night, Deluxe rooms: US$289 and Signature rooms at a rate of US$339/night), simply book online  or contact Riviera Maya directly: +52 (984) 206 3150.
We recommend that you book your accommodation as soon as possible in order to ensure availability.
Fairmont Mayakoba
Carretera Federal Cancún-Playa del Carmen Km. 298, 77710 Playa del Carmen, QROO – Cancún-Playa del Carmen, Mexico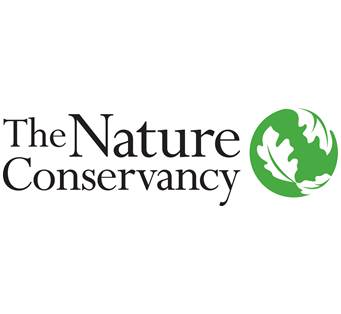 Enquiry
Sponsorship
Barrett Bingley
+852 2585 3864
Speaking opportunity
If you would like to submit a speaker for suggestion please send a concise, 100 word pitch, one or two videos of the proposed speaker, a biography and any relevant articles to oceanspeakers@economist.com.
Please note that we receive a large volume of requests for speaking, and will consider each based on suitability for our programme. We may not be able to make a final decision on your speaking role until closer to the event, but will keep your request on file for consideration.