The Mining Journal 30
June 26, 2018

-

June 27, 2018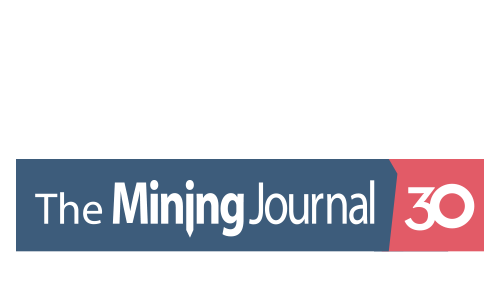 CONNECTING OPEN-MINDED INVESTORS WITH 30 OF THE BEST MINING OPPORTUNITIES FROM AROUND THE WORLD
The Mining Journal 30 London is a carefully selected group of 30 projects as nominated by the Mining Journal from around the world for the Gold & Silver, Copper & Zinc and Energy Minerals commodity groups.
Taking place from 26th – 27th June 2018, this personalised, curated agenda of private investment meetings provides an exclusive opportunity for you to assess the best global opportunities identified by Mining Journal, the voice of our industry.
We integrate our knowledge capital with the industry's largest audience through Mining Journal's titles, to share new ways of raising capital and to highlight the world's leading mining projects in a new format.
This immersive two day event will showcase:
Exceptional investment opportunities
Consultative one-to-one business meetings between mining companies and investors
Keynote speeches from opinion leaders
Structured networking and interactive discussion groups
HEAR FROM THE BEST
Mining Journal 30 will not only showcase 30 of the best opportunities as nominated by the Mining Journal, but for the first time, pitch presentations will be structured to allow ease of peer comparison, addressing the key factors for an investment decision.
This will be followed by live analysis from our Mining Journal Q&A Panel – a group of experts assembled to ask the right questions straight after the presentation to ensure our audience has the right information needed to consider each proposition.
CONSULTATIVE MEETINGS
Detailed schedules of business meetings curated by our team are designed to give attendees maximum investor face to face time with each investment opportunity. Consultative meetings are scheduled at the request of investors and provide the perfect opportunity to meet in a private yet relaxed environment.
ATTENDEES WILL INCLUDE
Investors from:
Asset Management
Commodities Trading
Hedge Funds
Pension Funds
Venture Capital
Endowments
Fund of Funds
Private Investment
Explorers, Developers and Small Cap Producing Mining Companies with projects in:
Precious Metals (Gold & Silver)
Base Metals (Copper and Zinc)
Energy Minerals (Lithium, Cobalt and Graphite)
Mining Investment related services from:
Investment banks
Law firms
Brokerages
Accountancy firms
Mining equipment and servicing companies
Mining technology providers
Agenda
Key speakers
Rick Rule
CEO
Sprott Global Holdings
Tom Albanese
former CEO
Rio Tinto, Vedanta
Chris Hinde
Director
Metals & Mining Reports
S&P Global
Richard Morrow
Equity Partner, Baillieu Holst & Chairman,
Melbourne Mining Club
Industry leaders through keynote speeches, panel discussions and fire-side chats will provide the macro-economic, commodity and geo-political contexts that are an essential part of any investment decision as part of the two day content programme. The Mining Journal 30 will deliver the powerful combination of the macro context with detailed mining company presentations to enable properly considered investment decisions.
Presentations and content will be recorded for use on the Mining Journal digital investor hubs, enabling delivery of the event experience to wider audiences using accessible media formats to ensure global reach.