The final report of the workshop From Paper to Practice: Implementing the Mining Code was released this past week.  The workshop took place on 12 August 2017 in Ocho Rios, Jamaica, offering participants of the 23rd Annual Session of the International Seabed Authority (ISA) a relaxed, off the record forum to exchange ideas the development of an ISA institutional capacity to discharge its responsibilities once extractive activities begin.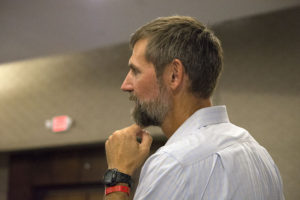 This year's dialogue brought a broad group of ISA stakeholders together, including country delegates, Council members, contractors, observers, Legal and Technical Commission (LTC) members, and Finance Committee members.
Participants exchanged ideas through presentations, panel roundtables, and small and large group sessions.  Discussions covered applicable lessons from experiences in other industries, the hallmarks of best regulatory and governance practice, distinctive attributes and constraints of the ISA, challenges that may arise, and possible approaches to addressing those challenges.
The workshop was sponsored by The Pew Charitable Trusts and facilitated by RESOLVE.  Over 70 delegates participated in the weekend event.
This report and other workshop materials are available on RESOLVE's workshop website.