Deep sea mining company Nautilus Minerals announced on 9 Feb 2018 that the government of Papua New Guinea has granted them a two year Exploration License to conduct exploration activities on a 2,558km2 area within the southeast Bismarck Sea.  Along with the announcement, Nautilus revealed two new seabed exploration maps detailing seabed features and the company's exploration targets in the Bismarck Sea.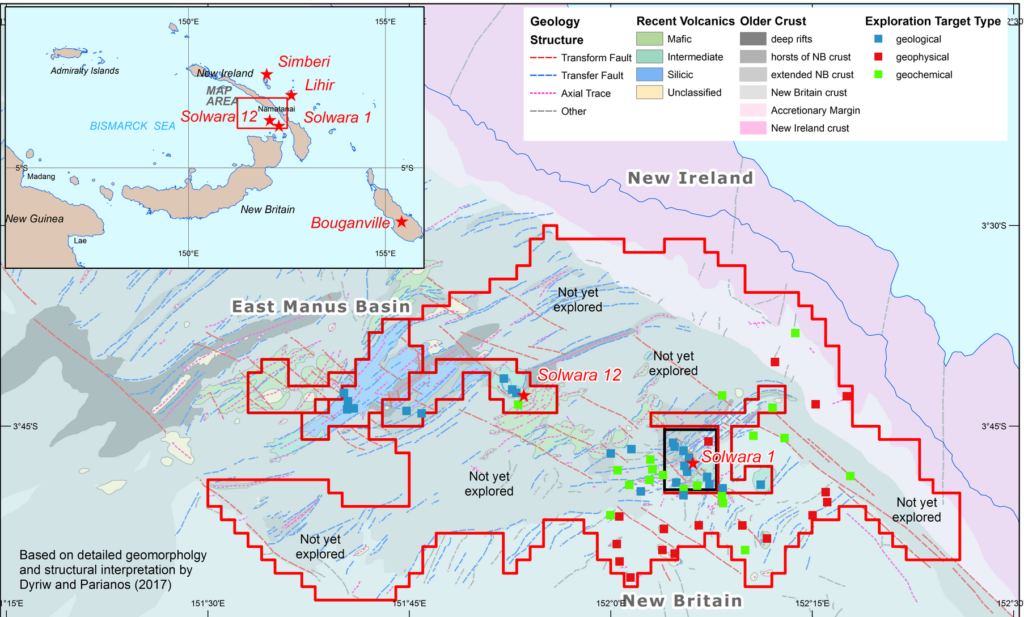 The Exploration License EL2537 includes the same prospective geology that hosts Nautilus' Solwara 1 deposit and includes an area selected based on reconnaissance sampling and survey completed in 2017.
Mike Johnston, Nautilus' CEO commented: "The granting of this Exploration License is excellent news. Work done in the area by the Company has identified numerous exploration targets with similar geology to our Seafloor Massive Sulfide deposits found at Solwara 1. The work completed last year reconfirms the significant exploration potential for deep sea minerals over expansive yet unexplored metallogenic provinces. Our team has worked very hard to improve exploration efficiency; covering larger areas at lower costs, and the results at hand show that this approach is bearing fruit."
PNG is renowned for hosting large mineral deposits and the same tectonics that drive mineralization at the nearby Bougainville and Lihir deposits, is also believed to drive seafloor mineralisation at Nautilus' Solwara 1 and 12 sites.