The Japan Agency for Marine‐Earth Science and Technology (JAMSTEC) is field-testing a new monitoring system for long-term environmental data collection on the deep seafloor.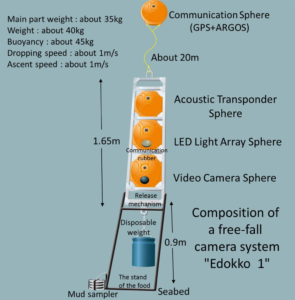 The Edokko Mark I is a simple deep sea shuttle camera which descends from a surface vessel to the seafloor using its own weight, captures images and floats back to the surface.  The devices are designed for repeated use, with researchers needing only to change batteries and download image files between surveys.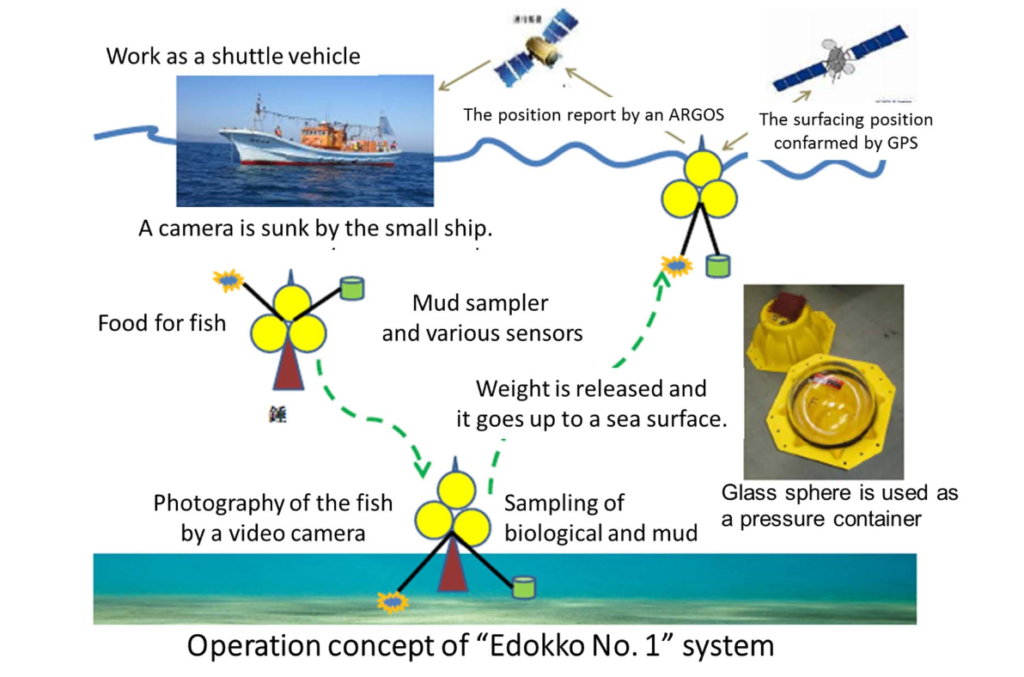 The design of this device is ingeniously simple, allowing for the availability of either consumer or professional grade cameras and resembling little more than a standard traffic light in both size and shape.  Essentially a series of simple spheres anchored with a sinker and stabilized with simple rigging, one of the greatest benefits of the Edokko Mark I is that it does not require significant launching infrastructure or a shipboard telecommunications command room.
Capable of acquiring video or still images, the camera system is tailored to International Seabed Authority (ISA) recommendations for baseline exploration procedures, yet is equally appropriate for long-term monitoring of future active seabed mining sites.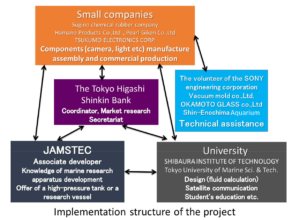 The devices were developed over a period of five years by a consortium of Japanese private sector enterprises.  They've already been tested extensively in deep waters around Japan and soon will be deployed in the Clipperton-Clarion Fracture Zone to test their applicability to seafloor monitoring of potential deep sea mining operations.
The Edokko Mark I technology was presented to attendees of the 23rd Annual Session of the International Seabed Authority (ISA) during one of three side events hosted by JAMSTEC.  All three JAMSTEC side events highlighted the nation's EcoDeep Sip Protocol, an interdisciplinary program of Japanese agencies, academic institutes and the private sector to advance next-generation technology for ocean resources exploration.